Fashion trends 2020 – The re-export of bermuda shorts
The bermuda pants were once the uniform of the Royal Navy to withstand tropical weather. Over time, these wide-legged, long-legged shorts are used in everyday fashion for both sexes.
The new bermuda pants have an impressive re-appearance with more modern "versions", from the catwalk to the street fashion of world fashionista. Bermuda pants appear more trendy with a variety of colors, materials and patterns.
Stepping out of the catwalk, bermuda pants were quickly updated by fashionistas of the world. Comfortable yet flexible design, easy to combine with many different styles. That is the plus point to help this type of shorts "covering" the streets of the major fashion capitals.
The vest combined with bermuda pants is the perfect choice for summer office fashion. If you like the way and dynamic, you can mix with motifs or try a variety of contrasting colors.
A more modern and comfortable version of a vest, a blazer can easily be combined with bermuda pants for a more formal and polite appearance. The bermuda pants just touching the knee length can make it difficult to choose the right shirt. In addition to combining with T-shirts, crop top is a unique suggestion.
Besides crop top, bra top is also chosen by many "IT girls" because of its dynamic and strong appearance. Bralette or sport bra is both attractive and comfortable for Summer days. A thin, light blazer or denim jacket is a good sunscreen assistant.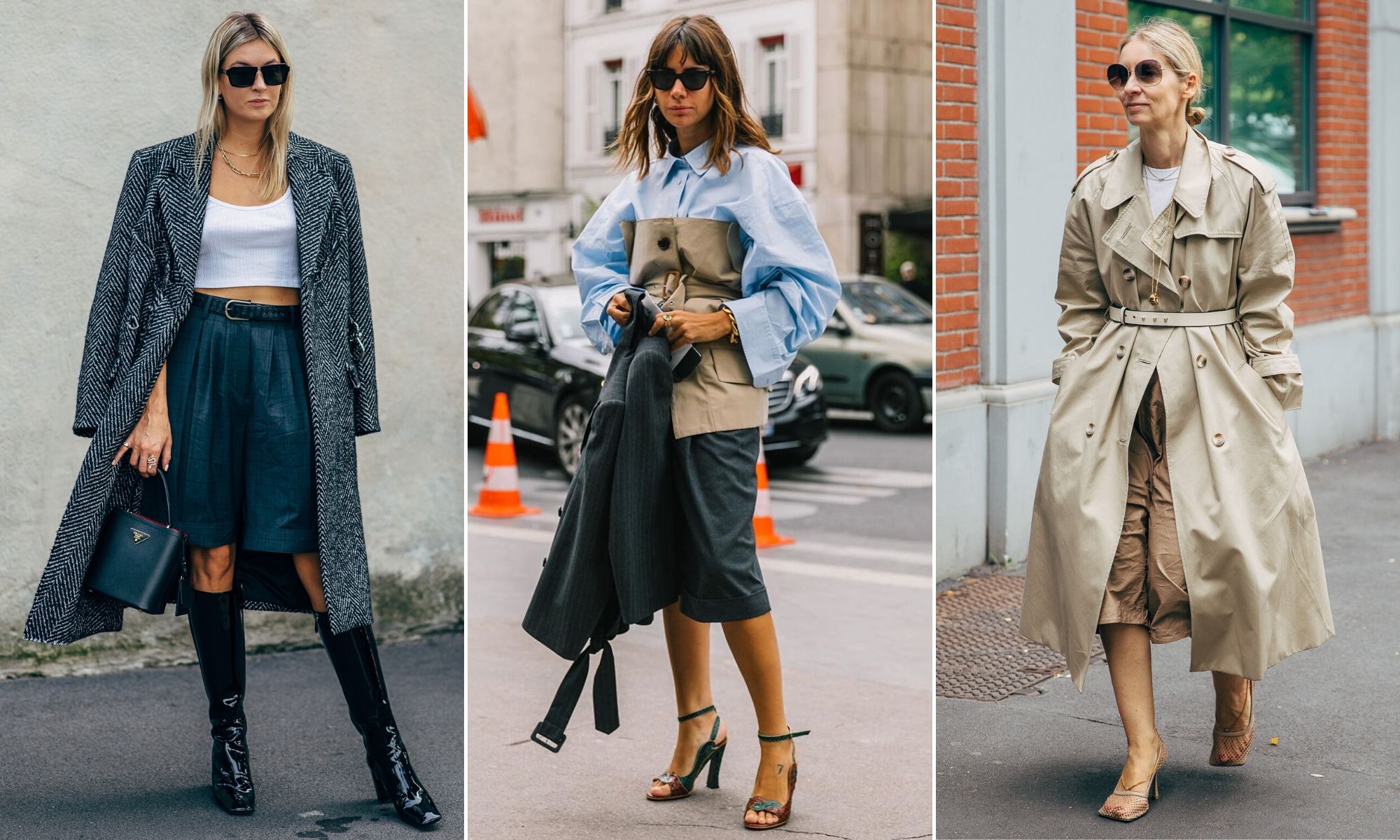 Artificial leather is on the list of the most notable fashion trends in early 2020. Vegan leather material not only feels soft but also has more choices of colors.
Bermuda pants made of artificial leather thin, light in bright colors will be a new and unique item on Summer Day. Wearing a shirt with quail is an interesting way to mix with bermuda pants.